0
How would you feel inside a Kelly by Hermès handbag?
Those lucky enough to own a Kelly by Hermès handbag know perfectly how perfect and exquisite it is. The mythical purse is handcrafted with the most meticulous care and using the best quality leather. But, how would it feel to literally submerge yourself inside one of these purses?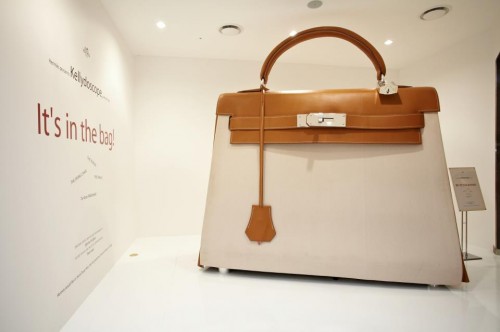 In collaboration with Not For Production, the French Malletiere house decided to create a giang Kelly handbag that is so big, people can actually fit inside and experience, first hand, the great quality of the Kelly. The "Kellydoscope" is an ambulant exhibition that has passed through exclusive shopping centers in the capitals of fashion like Paris, Hong Kong and London. This smart marketing strategy lets people know how it would feel to live inside a Kelly purse, as the average lipstick or set of keys. The Kellydoscope is a virtual simulator, that moves and vibrates to the rhythm of videos shown inside, that are able to submerge those inside in the extraordinary purse of the French maison.
The Kellydoscope has been in the following cities, and its journey will continue to other popular shopping centers in world capitals:
Dublin (at Brown Thomas)
Hong Kong (at Elements)
Kuala Lumpur (at the KL Pavillion)
Guangzhou (at La Perle)
Sapporo(at Daïmaru)
Osaka (at Hotel Hilton)
Fukuoka (at Hakata Hankyu)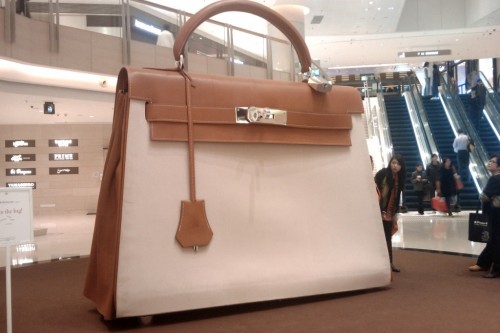 The Kelly purse was created in 1935 and was first named the "Haut á Courroies". But it was in 1956, when Princess of Monaco, Grace Kelly, was photographed by Life magazine, using a Haut á Courroies to hide her barely-showing baby bump. The pictures were so popular they gave the handbag a new spin and was then re-baptized after the mythical and iconic Princess Grace Kelly.